Catalog & Databases
Click the icon above to access the online catalog for the Saint Thomas Aquinas Library.
DATABASES
Usernames and passwords are on pg. 56 of the blue School Handbook & Calendar (not the planner).

JSTOR - academic journals, primary sources and books in all content areas. Click Login to My Account in upper right to enter username and password for the databases.
Infobase
Today's Science - groundbreaking, current articles in the sciences.
These are not academic journals, they are written by Infobase researchers, however, they can give a good starting point for research by providing high interest, real-world, relevant topics. Articles will also help with search terms and a base of knowledge.
Choose topic index to view all subjects and related articles. The
dropdown for Resources
at the top provides help for writing a research paper, analyzing articles and cartoons, and other tips for completing projects.
History databases - Search by subject or era and select a type of source from Primary Sources, Maps & Graphs, Videos & Slideshows, Biographies, and Controversial Topics.
Choose Curriculum Topics
for help analyzing and evaluating sources or writing a paper.
More than 500 full text magazines, More than 360 reference books, 85,670 biographies, 105,786 primary source documents, and 341,655 photos, maps & flags. After typing in a search term, select full text on the left side. You can also narrow your results on the left side by the type of source (newspaper, magazine, academic journal, etc.).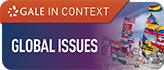 Global Issues in Context offers international viewpoints on a broad spectrum of global issues, topics, and current events. Featured are hundreds of continuously updated issue and country portals that bring together a variety of specially selected, highly relevant sources for analysis of these issues. Rich multimedia - including podcasts, video, and interactive graphs - enhance each portal. Use Browse Issues and Topics, Country Finder, Basic Search or Advanced Search to explore the database.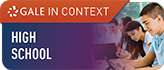 Gale Student Resources In Context is an engaging online experience for those seeking contextual information on a broad range of topics, people, places, and events. The new solution merges Gale's authoritative reference content with full-text magazines, academic journals, news articles, primary source documents, images, videos, audio files and links to vetted websites organized into a user-friendly portal experience combined with new features such as "Search Assist" and quick fact boxes.
Information and opinions on hundreds of today's hottest social issues. Drawing on the acclaimed Greenhaven Press series, this database features continuously updated viewpoints, topic overviews, full-text magazines, academic journals, news, primary source documents, statistics, images, videos, audio and links to vetted websites organized into a user-friendly portal experience.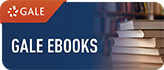 Gale Virtual Reference Library is a cross-searchable collection of reference eBooks on the Arts, Biography, Business, Education, History, Law, Literature, Medicine, Nations, Religion and Science.

General reference database containing periodicals, books, newspapers, photos, videos etc. from EBSCOHost.
Britannica Online School Edition K-12 gives teachers and students instant access to four complete encyclopedias that ensure consistency with classroom topics and age-appropriate language. This unique database also offers high-quality online learning materials that are developed by teachers and curriculum experts. Designed for all levels of learning, Britannica Online School Edition K-12 offers students a gateway to the vast resources of Encyclopædia Britannica.
An encyclopedia of articles on Catholic theology, philosophy, history, literary figures, saints, musicians and much more.