Catalog & Databases
Search the online catalog.


Mrs. Davis' Reading Recommendations/Faves in no particular order - you can look up summaries on Amazon or Johnson County Library to see which you would love:) Check back for updates! I know there are MANY other great books not included below - I can't list everything so please don't judge me!
If you are interested in virtual book club - we can meet up weekly/every other week this summer to zoom chat about what we are reading - send an email to Mrs. Davis adavis@stasaints.net. This is really informal - great way to get recommendations!
Scroll down for instructions to apply for a Johnson County Library eCard. You can check out audiobooks and ebooks online and they are returned automatically so no worries about fines. You can also renew easily online if you need more time.
Favorite Authors
Jason Reynolds (amazing on IG!) - realistic - Long Way Down
Jeff Zentner (IG!) - realistic - Serpent King, Rayne & Delilah's Midnite Matinee, Goodbye Days
Angie Thomas (IG!) - realistic - The Hate You Give (yes, it was a book first:)
Melina Marchetta - realistic, sci-fi - Finnikin of the Rock series, Saving Francesca, Jellicoe Road
Kwame Alexander - sports - Rebound, Booked, Crossover
Elizabeth Acevedo (IG!) - realistic - Poet X
Favorite Books
Just Mercy (Bryan Stevenson) comes in adult and YA (condensed version) - non-Fiction (yes, it was a book first:)
Killers of the Flower Moon (David Grann) - non-Fiction
Dumplin (Julie Murphy) - realistic
The Center of Everything (Laura Moriarty) - realistic
If I Stay (Gayle Forman) - realistic
Caraval (Stephanie Garber) - sci-fi
Watership Down (Richard Adams) - sci-fi
Scorpio Races (Maggie Stiefvater) - sci-fi
We Were Liars (E. Lockhart) - suspense
Under the Beetle's Cellar (Mary Willis Walker) - suspense
Power of One (Bryce Courtney) - historical
Secret Life of Bees (Sue Monk Kidd) - historical
Snow Flower and the Secret Fan (Lisa See) - historical
Eleanor & Park (Rainbow Rowell) - romance
Books for reluctant readers kids who just haven't found the right book - but REALLY good books - I OFTEN have students come back and say, I don't like to read but want another one like THIS book:)
Beanball (Gene Fehler) - sports
Long Way Down (Jason Reynolds) - realistic
The Hate You Give (Angie Thomas) - realistic
Rebound / Booked / Crossover (Kwame Alexander) - sports
Series
All These Things I've Done (Gabrielle Zevin) - sci-fi
Finnikin of the Rock (Melina Marchetta) - sci-fi
Birthmarked (Caragh O'Brien) - sci-fi
Body Finder (Kimberly Derting) - suspense
Six of Crows (Leigh Bardugo) - adventure / sci-fi
I haven't read these (don't stay on the shelves long enough for me to read!) but they are EXTREMELY popular at STA
Robert Muchamore Cherub Series - action/adventure
Chris Lynch Vietnam Series - action/adventure
Allen Zadoff Assassin Series - action/adventure
Kiera Cass Selection Series - romance
Jenny Han To All the Boys I've Loved Before series - romance (Netflix hit, yes it was a book first:)
Reading Lists / Award Winners
Joco Library eLibrary Teen Picks - https://jocolibrary.bibliocommons.com/lists/show/81656180
NYPL YA Staff Picks - use the drop down to change the Season for more suggestions
Printz
http://www.ala.org/yalsa/printz-award
http://www.ala.org/yalsa/booklistsawards/bookawards/printzaward/previouswinners/winners
Morris
http://www.ala.org/yalsa/morris-award
http://www.ala.org/yalsa/booklistsawards/bookawards/morris/previous
Click
HERE
for directions to apply for a Johnson County Library eCard and checkout online books, audiobooks, magazines, etc.
Click
HERE
to access the Kansas City Star online
DATABASES
Usernames and passwords are on pg. 56 of the blue School Handbook & Calendar (not the planner).


Online Primary Sources

National History Day Resources

JSTOR - academic journals, primary sources and books in all content areas. Click Login to My Account in upper right to enter username and password for the databases.
Infobase
Today's Science - groundbreaking, current articles in the sciences.
These are not academic journals, they are written by Infobase researchers, however, they can give a good starting point for research by providing high interest, real-world, relevant topics. Articles will also help with search terms and a base of knowledge.
Choose topic index to view all subjects and related articles. The
dropdown for Resources
at the top provides help for writing a research paper, analyzing articles and cartoons, and other tips for completing projects.
History databases - Search by subject or era and select a type of source from Primary Sources, Maps & Graphs, Videos & Slideshows, Biographies, and Controversial Topics.
Choose Curriculum Topics
for help analyzing and evaluating sources or writing a paper.
More than 500 full text magazines, More than 360 reference books, 85,670 biographies, 105,786 primary source documents, and 341,655 photos, maps & flags. After typing in a search term, select full text on the left side. You can also narrow your results on the left side by the type of source (newspaper, magazine, academic journal, etc.).
Global Issues in Context offers continuously updated international viewpoints on a broad spectrum of global issues, topics, and current events. Podcasts, video, and interactive graphs - enhance each portal. Use Browse Issues and Topics, Country Finder, Basic Search or Advanced Search to explore the database.

username is same as others, password is capitalized, add 1! to the end

Search by leading topics, subject areas or see the complete list. SIRS provides timelines, editorial cartoons, multiple articles representing both viewpoints, research guides to help with your research and critical questions to guide your thought process and to help you think more deeply about the topics.

Articles in pro/con format that are supported by statistics, timelines, and primary sources, Many issues feature original videos and educator resources, as well as debate videos, newspaper editorials, audio content, and breaking news.
Includes critical essays, author biographies, interviews, and profiles, as well as character analyses. More than 1,000 poetry and classic works of literature are available in full-text. Essays on how to write papers, full-length videos of classic stage performances, and film adaptations of literary works. Extensive database on Shakespeare and his works.
Includes comprehensive, in-depth coverage of body systems, current health issues, major diseases and conditions, treatments, and procedures, as well as health and nutrition information.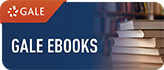 Gale Virtual Reference Library is a cross-searchable collection of reference eBooks on the Arts, Biography, Business, Education, History, Law, Literature, Medicine, Nations, Religion and Science.
| | | |
| --- | --- | --- |
| Tests, tutorials, and ebooks for ACT/SAT/PSAT prep - also GMAT, LSAT, Praxis, TOEFL, and many others! Tutorials for general math, vocabulary, spelling, writing, and grammar, resume writing and interviewing, and video courses for computer skills, and much more. | Create an account and learn a new language! | Register for an account for tutorials in all subject areas even AP classes, college classes, and test prep - SAT, MCAT, GMAT, LSAT, and more. |

General reference database containing periodicals, books, newspapers, photos, videos etc. from EBSCOHost.
| | |
| --- | --- |
| Britannica Online School Edition K-12 gives teachers and students instant access to four complete encyclopedias that ensure consistency with classroom topics and age-appropriate language. This unique database also offers high-quality online learning materials that are developed by teachers and curriculum experts. Designed for all levels of learning, Britannica Online School Edition K-12 offers students a gateway to the vast resources of Encyclopædia Britannica. | An encyclopedia of articles on Catholic theology, philosophy, history, literary figures, saints, musicians and much more. |